Who we are
"If you're not a risk taker, you should not get into business"
Mr. Sayeeful Islam, Managing Director, CGG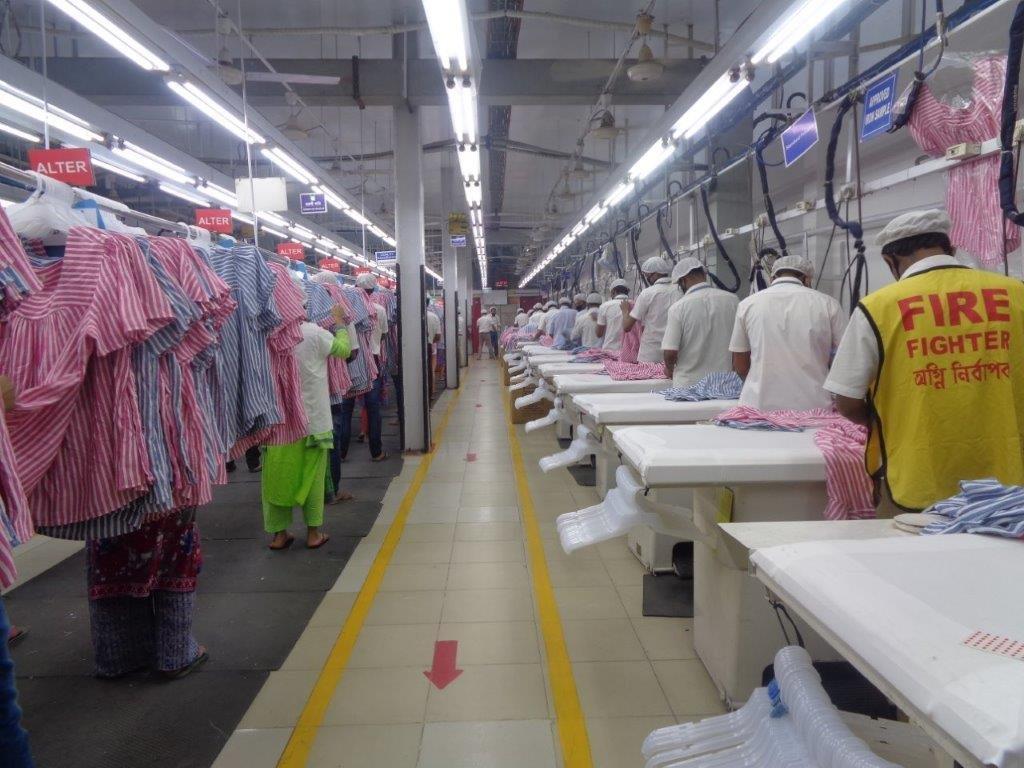 Concorde Garments Group is one of the oldest diversified businesses in Bangladesh, with its beginnings in 1983. With the help of a highly skilled workforce and state of the art machinery and digital tools, we are now one of the country's leading garments exporters, interlining producers, and financial technology providers. We at Concorde, in a relentless pursuit to become bigger, better, and stronger, continuously strive to improve upon what we have to offer now, and what innovations we can introduce in the future to better serve our customers.
Who our partners are:
Buyers across the globe are becoming more and more careful about the companies with whom they choose to partner. We are proud to say that the following international brands over the years have meticulously examined our company and formed long-lasting and rewarding relationships with us.
Walmart
Inditex
US Polo Assn
Perry Ellis International
Next
Marks & Spencer
Dewhirst
Phillips Van Heusen
Li & Fung
G-TEX
Bando Global
Ash City
Woodbridge
What makes Concorde Garments Ltd the prime choice of a large client base:
Run by professionals with a strong vision for the future and a combined 100+ years of experience working in Asia, Europe, and North America
A pioneer in Bangladesh's garments industry with four decades of heritage in premium garment production and export
An ISO 9001: 8000 certified factory
Vertical integration with our own market-leading interlining factory
One of the few factories in Bangladesh capable of manufacturing fully-taped shirts
Unwavering focus on data leveraging the analytical skills of our industry-leading technology company to improve our value proposition to customers and minimize lead times
What makes us the right partner for you:
Throughout the decades of our existence, we have specialised in the production of a single category: woven tops - shirts and blouses - and focussed relentlessly on improving ourselves.
At Concorde, we appreciate and acknowledge not only the people in our team, but also the 3000+ families that we help support and that is why we are continuously training and developing our workforce. We have one of the highest employee retention rates in the country, with hundreds of workers who have been with us for decades as well as second-generation employees who have seen our commitment to our people, and who, with the training that we have provided over the years combined with their experience and efforts, have grown to be amongst the best in their field. Our total factory area in Dhaka, the capital of Bangladesh, is approximately 100,000 square feet. We are fully compliant with all local laws and ESG requirements of the best retailers in the world.
We leverage our group's technology capabilities to develop sophisticated HR management and production analytics tools to most effectively deploy our 3000+ highly-skilled employees. State-of-the-art machinery combined with effective production planning enable us to continue to sustain high quality production & maintain agreed delivery schedules. We strive to keep up to date with the latest trends in fashion and social compliance requirements through active engagement in international fairs and by visiting leading factories around the globe.